How An Interior Designer Can Streamline The Home Buying Process
NEWPORT INTERIOR DESIGNER ALLY MALONEY ON WHY REAL ESTATE AGENTS AND INTERIOR DESIGNERS MAKE THE PERFECT TEAM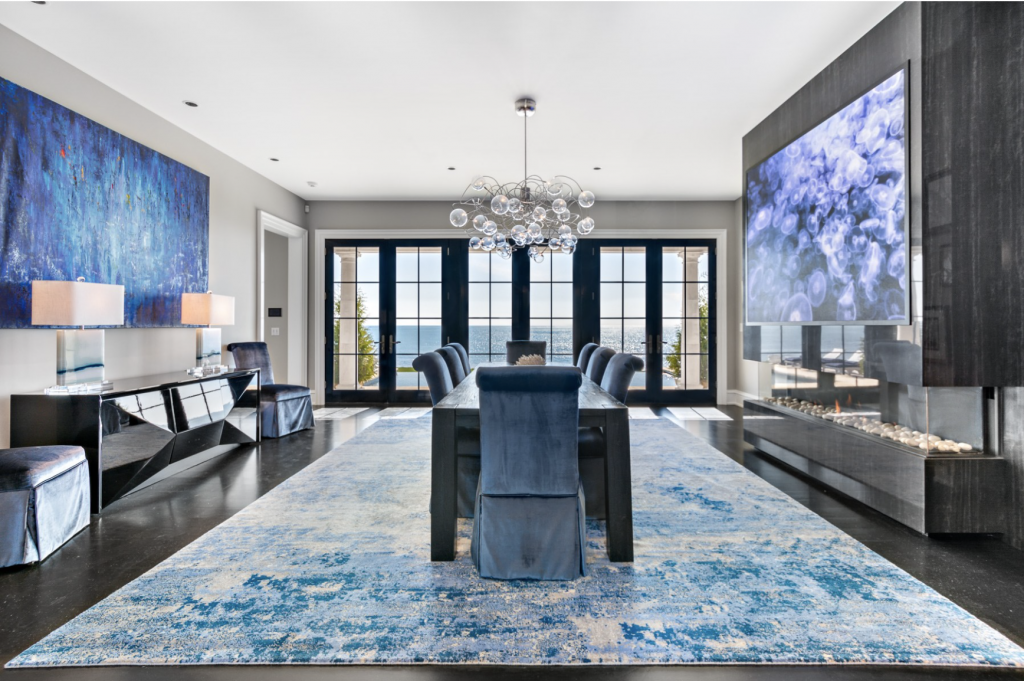 Listing: 518 Ocean Rd Narragansett, RI 02882
While hiring an interior designer may not be the first thought that comes to mind when you think of purchasing a new house, including an interior designer in the home buying process can actually make the whole affair much easier- and save you money in the long run.
At Maloney Interiors, we often receive calls from prospective clients who have recently closed on a property. These conversations tend to be similar- with the new homeowners wondering how to best make the house their own and how much it will cost. Wouldn't it be great to know the answers to these questions before sealing the deal?
DREAM TEAM
Bringing an interior designer along for the house search can help streamline the process by allowing buyers to visualize a home's potential- whether it comes to remodeling, reconfiguration, or simply redecorating. An interior designer can work alongside your realtor to ease your home buying experience in a variety of ways- such as joining in on walkthroughs to help envision how to make a home your own, determining any desired changes to be made, and offering an estimate of total cost. In culmination with a realtor, an interior designer's advice instills confidence within the buyers and provides assurance. This in turn can help speed the process up by allowing buyers to narrow down listings and make faster, more informed and decisive decisions.
ENVISIONING A HOME'S POTENTIAL
Before and after: The kitchen of #TheNewportCondo project.
Would you believe it if we told you that the two pictures above are of the same kitchen?
One of our favorite recent projects involved some major renovations in this downtown Newport condo. Many buyers, especially first-time buyers, can find the idea of purchasing a home in need of a renovation to be overwhelming, maybe even downright scary. The only thing we love more than a renovation project is sharing our vision for that renovation with our clients for the first time! Helping our clients to envision the potential for their new home is one way we can make the home buying process easier for both the buyers and their agent. Once the home is purchased, we expertly navigate our way through their renovation project through thoughtful and careful planning and design, selecting the right contractors for the job, and overseeing that the project runs smoothly from start to finish.
While not every listing requires major changes, an interior designer can help to determine the best way to add your personal style to each space. At Maloney Interiors, we offer a range of design services to work with every budget and space. Whether renovations are desired or not, consulting with an interior designer prior to purchasing allows buyers to have a clear idea of the total cost to achieve their dream home.
Looking to purchase a new home? The dynamic teams at Maloney Interiors and Mott & Chace Sotheby's International Realty would love to help you find + furnish your dream home.